Welcome to Grand Rounds, the weekly anthology of the best writing from the medical blogs.


THIS WEEK'S TOP THREE


1 From Nurse Ratched's Place comes this week's most salacious post: "Sultry nurses seduce patients." Apparently a new survey conducted by Britain's Nursing Times found that one in 10 nurses think having sex with a patient is just fine, and one in six say they know a colleague who's done it. The controversy has been exacerbated by comments from Lord Mancroft, who called British nurses "grubby, drunken and promiscuous." But Nurse Ratched's Place author Mother Jones, RN isn't convinced: "... nurses are not sex crazed kittens looking for a hot date. We're too old and tired to go to wild orgies after work. Sorry perverts. Start fantasizing about something else."

2 Training to become a doctor is akin to learning to sing opera, writes a Canadian med student in the Caribbean who knows of what he speaks, at Anatomy on the Beach.


3 We're willing to bet that husband and wife MD bloggers Dr J and Dr H, at Adventures in Medicine, are the northernmost physician bloggers in the world (check out the map to see where they are). They've made the bold claim that their hospital, in Iqaluit, Nunavut, has the best cafeteria in Canada. The menu features such delicacies as arctic char fillets and caribou stew. But locals prefer the recently re-opened burger joint called The Snack: "LDL is up, HDL is down, but people are happy."


DOCTORS ON DOCTORS (or anyone else on doctors)


Dr Steven Palter, from docinthemachine, presents the six most commonly misinterpreted handwritten medical orders.

The UK's four-hour goal for emergency room admissions is a nice idea, writes Mousethinks, but it's resulted in some very creative institutionalized truth-stretching. ER Nursey says American physicians may soon be faced with the same kinds of time limits, unfortunately.

MormonMD wonders if med students are all addled on Adderall and then muses for 11 paragraphs about why he never has time to go see a doctor. "Getting the smallest of chores done can become a mammoth task in the face of an 80 hour work week," he writes. "However, the fact remains, the things I really want done, get done, seeing a doctor does not."

Dr Kishore Visvanathan, a urologist from Saskatoon, Saskatchewan, has resolved to stop whining to med students who do rotations with him.

Rita Schwab discusses patient safety recommendations from Johns Hopkins researcher and physician Peter Pronovost, the man who's been pioneering the use of checklists in hospitals. (We wrote about his checklist project last month.)

A new study on sleep deprivation in MDs gave Dr Toni Brayer at EverythingHealth a bad case of the yawns. "I sleep less than anyone in my family or my friends. Is this a good thing? I don't know but it does allow me to indulge in blogging and reading and writing and yawn!!!! I'm tired."

Barbara Kivowitz at In sickness and in health meets a doc who seems to have skipped her patient-centred care seminar.

Patient-centred care? Poppycock, say the folks at Insure Blog who write: "Patients (and their care) ARE at the center of the health care system but at the same time we must recognize that patients are not paying the bills.... When patients pay the lions share of the bill they can and do have more say in their level of care."


MEDICAL SLANG

Before reading Dr ClaireBear's post, all the term "Toxic" evoked for Canadian Medicine was our fave pre-meltdown Britney Spears hit. Now we know that, at least among Filipino doctors and nurses, it's a catch-all adjective that roughly translates to any hellish healthcare-related person or situation. Hmm, maybe the folks at LA's Cedars-Sinai Medical Center could relate.

Is medical slang GPO (good for parts only)? Check out our take here.


JANE AUSTEN'S DEATH AND OTHER MEDICAL MYSTERIES

For more on the Jane Austen mystery, check out our post "What really killed Jane Austen?"

"I understand Jane Austen had both trigeminal neuralgia as well as joint pain," offers How to Cope with Pain.

"Has anyone suggested that Jane Austen might have had acute intermittent porphyria?" asks Dr Kenneth F Trofatter, of Fruit of the Womb.

We were pleased by But You Don't Look Sick's review of the Jane Austen biopic Becoming Jane which compared it unfavourably to the BBC's Pride and Prejudice. We agree (although we confess we do like James McAvoy as a stand-in for Colin Firth).

This medical mystery from Healthline Connects is more PD James than Jane Austen, but we liked it: "A disabled man entered a hospital for care. He died. A multidisciplinary health care team may have hastened his death...that's sick. That's predatory. That's appalling. It's against the law. And it's wrong." Nuff said.


SEXING UP THE fMRI DOSSIER

Enough contributors wrote about fMRI that we had to give it its own section. We know, fMRI is very sexy. We don't think Canada can afford fMRI machines. Does this mean Canada's not sexy? Don't answer that.

The Samurai Radiologist's science side was turned on by new fMRI research that mapped brain differences in jazzers playing straight or improvised music. But the musician in him vows to "routinely deactivate major portions of my prefrontal cortex when I'm away from work, and let my instruments and my body move through the music on cerebellar cruise control alone."

Our psychiatrist friend at How to Cope with Pain is also hearing sweet music from an fMRI, in her case a study in which chronic pain patients "watch their fMRI readout, then use coping techniques to modify the fMRI readout," she writes.

ScienceBase geeks out on why guys are bigger video game dorks than girls. Another fMRI study looked at male and female subjects while they played video games. Geek receptors in the guys' brains went totally nuts, apparently. (Canadians collectively ask: pretty please America, can we borrow your fMRI machines when you're done playing World of Warcraft?)

And speaking of video games, Dr Shock hips us to an electric shock add-on for Xbox and other video games called Mindwire V5, which allows you to "feel the game" while you play. Subjects from V1-4 trials could not be reached for comment. If Mindwire needs testers, Canadian Medicine hereby volunteers its services.


OTHER POSTS WE LIKED


Canadian physician Dr R at My Med Jokes remembers his 7th-grade sex ed course. "She said; 'Down below, the man has two holes and the woman has three holes. The baby comes out of that third hole. Any questions?' We looked at each other, feeling perplexed."

While we're on the subject, check out Hugh Laurie (in his pre-House days) and Stephen Fry's absurdist take on sex ed:



Vancouver's Dr Martina Scholtens, of FreshMD, recently recounted some unusual conversations: "Me, to a patient who has just detailed his heroin addiction: 'How many alcoholic drinks do you have each day?' Patient, with disgust: 'I'm no boozer! I don't touch the stuff.'" In her free time, Dr Scholtens is an avid knitter; here's the list of her knitting-related posts, including knitted brains (this one is by American physician Karen Norberg), a uterus and a digestive tract.

Removing a pyogenic granuloma from a patient's lip at an underequipped Guatemalan hospital is no big deal for Dr Paul Auerbach, a Stanford professor and wilderness medicine expert who blogs at Healthline's Medicine for the Outdoors. Be warned: gruesome photos ahead.

A heartbreaking story about treating Mr Schwartz, a former accountant who became homeless as a result of the medical costs associated with his late wife's breast cancer treatment, from NY Emergency Medicine.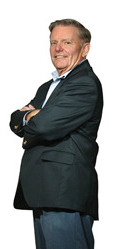 Nova Scotia-born Dr Val Jones interviewed retired Canadian Senator Michael Kirby (pictured left), one of the country's leading health policy experts, on her blog Dr Val and the Voice of Reason. This audio Q&A is a great introduction to how the Canadian healthcare system works, among other things. I interviewed Sen Kirby last year about his new role as head of the Canadian Mental Health Commission, his proposed booze tax and being an irresponsible grandfather.

Fever-autism connection? David Williams at Health Business Blog asked pediatric neurologist Michael Segal for his take on the recent autism-vaccine decision in the US: "Vaccines often trigger some fever, and fever can trigger episodes of many inherited metabolic diseases, so the link between vaccines and autism may be more than just coincidence."


THE NEXT GRAND ROUNDS

Thanks to everyone who submitted, either on one of our disparate themes or on any healthcare-related topic.

If you like what you see here at Canadian Medicine, please feel free to stick around and check out some of our other posts. You can subscribe to receive Canadian Medicine by email by entering your address here:

To find out who will be hosting Grand Rounds next week, check out the
schedule at

Blogborygmi
.
Update, March 12: Next week's Grand Rounds will be hosted by
Polite Dissent
, an American doctor and comics aficionado.
Check out our website: www.nationalreviewofmedicine.com